Centrally Manage Email Signature Office 365
Digital business cards have a great impact on your success. Email Signatures are millennial-style digital cards that are embedded at the end of your emails. Manually Entered Information can be intriguing and ancient, but with the innovative Unified Email Signature for Office 365 Email Signature, things could be simplified and streamlined. Unified Email Signatures allow you to provide innovative ways to offer your business information, creating Brand awarness and ensure the authenticity of your business. An email signature can dramatically propel potential customers, whether it's to leverage marketing strategies or gain exposure from clients.
Centrally Manage Email Signature Office 365 is a unified and modernized way of improving user experience. A poor portrayal of a company or inaccurate information can damage a brand's image. A professional-looking signature can eliminate inconsistencies and communicate a sense of legitimacy to clients and stakeholders. Green signature is professional Unified Email Signature templates that create consistent and standardized signatures to reign the overall structure. Integrate email signature, an incredibly effective branding tool that nurtures a positive impact on business and drives traffic to your website.
From sales outreach to marketing announcements and beyond, Green signature fuels every email into a business opportunity and brand awareness.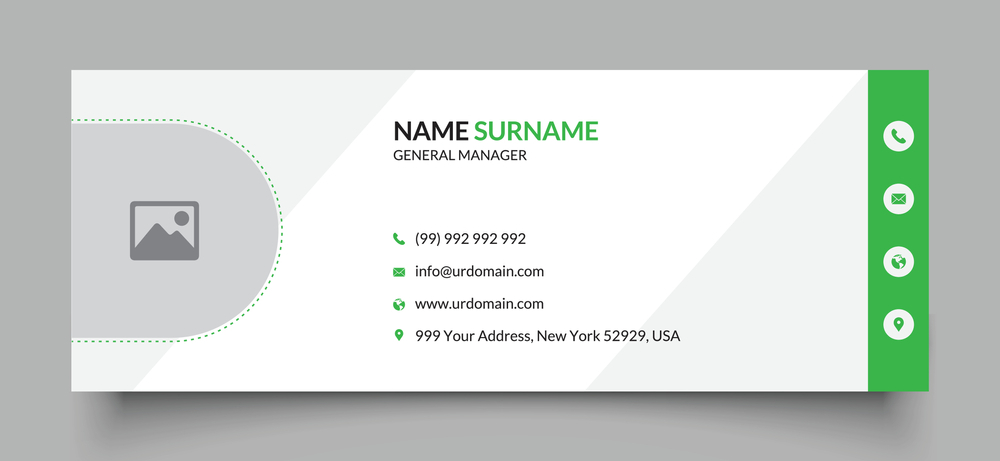 Get company-wide adopting without arm wrestling.
Set up Office 365 Email Signature within three simple steps:
Customize your Email Signature
Add features for every need
Easy Drag and Drop designing
Unify with your brand and global company
Customize your Unified Email Signature for Office 365
Browse from hundreds of pre-designed templates or design your own, fit for every need and industry.
Select from available templates or Create your Own
Add logos and brand visuals
Customize font, color image size
Save the final signature
Preview your Unified Email Signature in one Click.
Green Signature, Unified Email Signature 365, allows you to leverage and manage email signature, automatic replies, and marketing campaigns. Create and manage professional cloud-based email signatures with our Unified Email Signature Software trusted by enterprise experts, small and medium businesses and ventures
Get more information enquire us at partners@greensignature.net
Play the video to know more about us
Green Signature has been providing a robust portfolio of email utility software and solutions that work directly with Microsoft technology, specifically Outlook, Office 365, Exchange and G Suite.
Want to make your email signature unified?